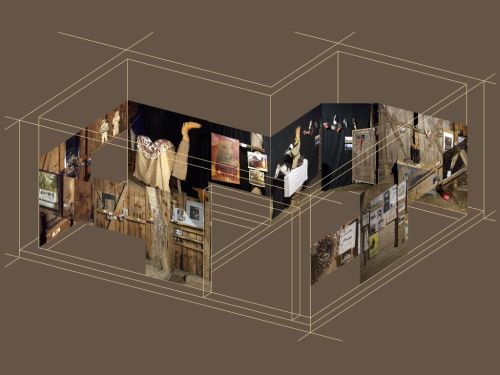 next
Over 10 years of the fieldwork project's existence we have gathered so many curious artefacts that we decided to expose them on the occasion of the anniversary. We did it in a somehow joking manner, giving the exposition the name analogous to the one of a socialist stadium in Warsaw, called "the stadium of 10 years". Why not?
Then nothing remained but to invite the audience and open the exposition to the accompaniment of great music and the presence of eminent guests. Johny, Maciek and Michał played very beautiful African music for us and then academics - Wojciech Dudzik and Anna Wyka - gave their speeches.
It all took place in autumn and when winter came, we had to dismantle our half open-air museum. Then Grze¶ Kumorowicz came along and proposed to prolong the existence of the museum in virtual form, prepared by him.